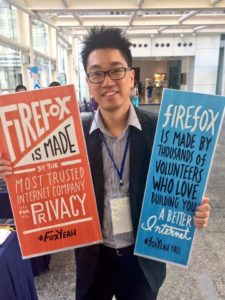 Mr Sammy Fung is president and founder of Open Source Hong Kong. He establish online community of Open Source Hong Kong in 2006, and its activities in 2010.
Sammy starts his contributions in open source community in 1997, he is co-founder and founding chairman of Hong Kong Linux User Group.
In 2011, Sammy also participates actively in Asia open source community. Sammy joins GNOME Asia committee in 2012, he also becomes first Mozilla representative in Hong Kong in 2013.
Sammy is a Python developer, open source contributer, and tech writier. He is experienced in Data Science, Django, Scrapy.
Profiles & Contacts
GitHub, Twitter, Linkedin, Blog.
Affiliates
GNOME Asia: Committee Member.
GNOME Foundation: Member.
Mozilla: Mozilla Representative.
Hong Kong Python User Group (HKPUG): Organiser.
Python Software Foundation: Member.