Open Source Hong Kong (OSHK) is an organisation and community for developers, contributors, engineers, promoters and users about open source software and technology. It is aimed to advocate developments, concepts and uses of open source software, technology and culture.
Open Source Hong Kong develops and supports open source projects, and organises events and conferences for Hong Kong to encourage collaboration of global communities about open source software and technology.
Our web site and communication languages are both English and Chinese (Cantonese and Mandarin).
Contact: webmaster@opensource.hk
Executive Committee
Mr. Sammy Fung, President and Founder.

Mr Fung is founder of Open Source Hong Kong. Mr Fung started to contribute to open source community when he formed Hong Kong Linux User Group as founding chairman. In recent years, Mr Fung started to involve in open source community in Asia and organises events in Asia. Mr Fung is also a representative of Mozilla focus in Hong Kong and Asia. Mr Fung is a software developer and project manager.
Mr. Calvin Tsang, Vice President, Marketing.

Mr Tsang is a mobile developer. After he joined some of local open source events in Hong Kong, he started to organise local open source events, visits oversea events and communicate with community in Asia region.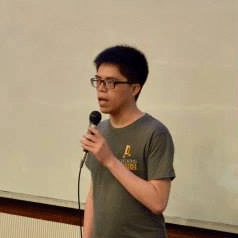 Mr. Dick Tang, Vice President, Operation.
Mr Tang is an open source software enthusiast and has been a open source software user for more than 10 years. He is also an early-adopter of OpenStack (an open source cloud intrastructure middleware) and used it heavily in his M.Phil research at Chinese University of Hong Kong. Currently he is a software engineer at a startup and is focusing on the backend architecture and its scaliabilty issues.
Mr. Nicholas Yau, Member, Executive Committee.
Mr Yau started to contribute local open source community in 2015.