"David and Goliah" is a classics story in the Bible regarding how to compete with a giant. Looking back to the history of Mozilla and Firefox, it is also about competing with the strong or even dominated competitor to promote openness and freedom of the web. In this session, the speaker will talk about the current progress and the future plan of Firefox OS based on the same belief.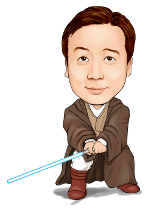 Speaker: Mr Michael Hung (Taiwan)
Michael is the Marketing Director of Mozilla Taiwan. Before joining Mozilla, he was the Director of Global Technical Support Center of Microsoft Taiwan, and have been the Marketing Director of Sun Microsystems. He is also a writer, have published four books covering several different topics including IT industry, work/life balance, and parenthood.
Language: English (with English Slides)
(This is a a session of Hong Kong Open Source Conference 2014 on 29 March, HKOSC is an annual international conference in Hong Kong for global open source community, it is aimed to demonstrate the use of open source software technology, open hardware technology and latest development in the world. HKOSC is targeted for developers, users and promoters.)