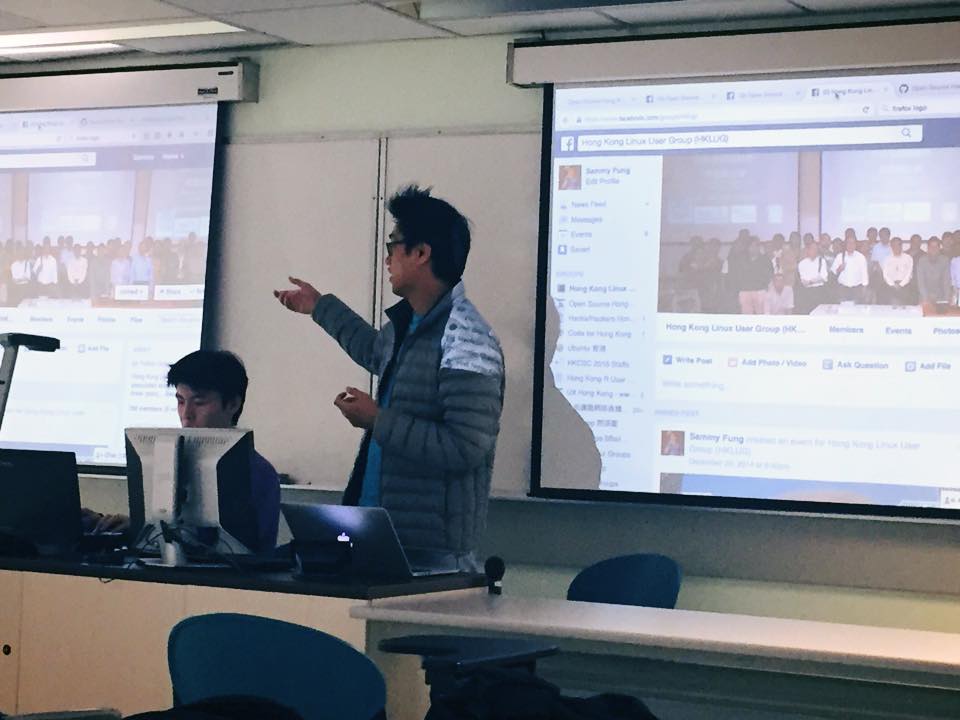 Open Source Tech Talk 2015.01 will be hosted at CityU G5-214 on Saturday (10 January).
Date: 10 January 2015, Saturday.
Time: 14:00-17:30
Venue: Classroom G5-214, 5/F Academic 1, City University Hong Kong, Kowloon Tong.

RSVP at Eventbrite: https://oshktechtalk201501.eventbrite.hk/

Open Source Tech Talk shares the technology treads and updates of open source developments and open technologies.

List of Topics
News and Updates of Open Source Projects and Linux Systems
Better than Prezi – Inkscape+sozi
MySQL Troubleshooting with Performance Schema
Lightning Talks: Tell us your open source projects/contributions/events/hacks/experiences (<5 mins each)
Open Discussion: Open Source Conferences and Communities in Hong Kong and Asia.
More topics will be announced.
Languages: English / Cantonese
Expected no. of attendee: 60

Organizer: Open Source Hong Kong
Co-Organizer: Hong Kong Linux User Group
Venue Sponsor: Department of Computer Science, City University of Hong Kong.