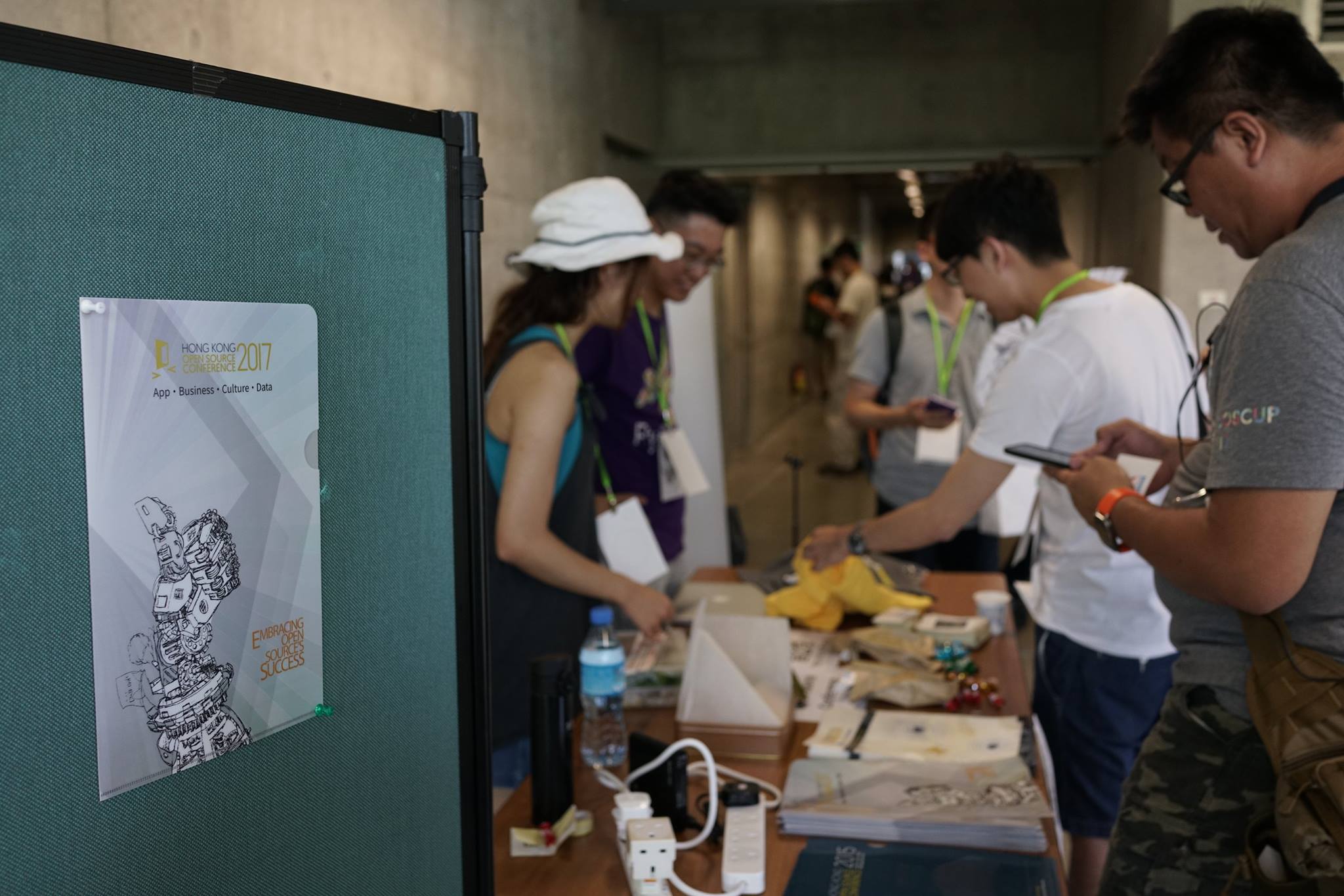 COSCUP 2017 hosts at College of Social Sciences Building in National Taiwan University (NTU) on 4-5 August.Open Source Hong Kong community joins again.
We have a booth at 3/F outsides room 307. Participants can get a free gift if they likes HKOSCon, PyCon HK, OSHK on facebook, or sends an email to [email protected] until stock last.
Sammy Fung, Calvin Tsang, Henry Law and Claire Wong from Open Source Hong Kong community will meet with yours at booth, please PM us for details. Sammy will share on "6-year difficulties at Open Source Conferences in Hong Kong" in English at Sunday 4pm at The Art of Conducting Open Community track (room 202), you are welcome to join this track from 3pm.
COSCUP 2017: https://coscup.org/2017/
The Art of Conducting Open Community 開放社群經營藝術:香港開源會議的六年辛酸
從渴望參與 FOSDEM﹐親自來台參與 COSCUP 所帶來的文化感動,被邀申辦 GNOME 亞洲峰會後,而創辦香港開源年會 (HKOSCon) 和 PyCon HK。二十年前重新組織香港 Linux 用家協會多年,經歷過幾年開源社群空窗期後,2011 年香港從零開始重新出發,由每月聚會做起,在機緣巧合下,社群朋友們一起出錢出力幫忙,支持舉辦開源會議和活動。 開源會議主辦人一個又一個一直被人叫「衰人」? 到底這是甚麼一回事呢?! 開源會議怎樣能做到合乎主辦人自己和他人的期望? 就由開源會議主辦人 (aka「衰人」) 分享這六年辛酸給各位對籌辦社群會議、主持開源社群的朋友。藉著這次分享管理執行與奇人奇事,希望跟台灣的會議和社群志工搞手們分享經驗和心得,交換意見,大家能繼續為各地社群出一份力,健康地發展開源社群。
Sammy Fung Sammy Fung 從學生年代至今,已參與香港開源社群 20 年。創立香港 Linux 用家協會 (HKLUG)、開源香港 opensource.hk,亦成為 Mozilla Rep、GNOME 會員。從 2011 年起,每年也來台灣參加開源人年會 COSCUP,也舉辦多年 GNOME 亞洲峰會、香港開源年會、PyCon HK、國際開放數據日黑客松等活動。