RISE 2018 is Web Summit's Asia tech event with over 15,000 registrations, it continues to RISE to great heights in Hong Kong. RISE provides hundred free tickets to open source developer community this year who contributes source codes on GitHub platform.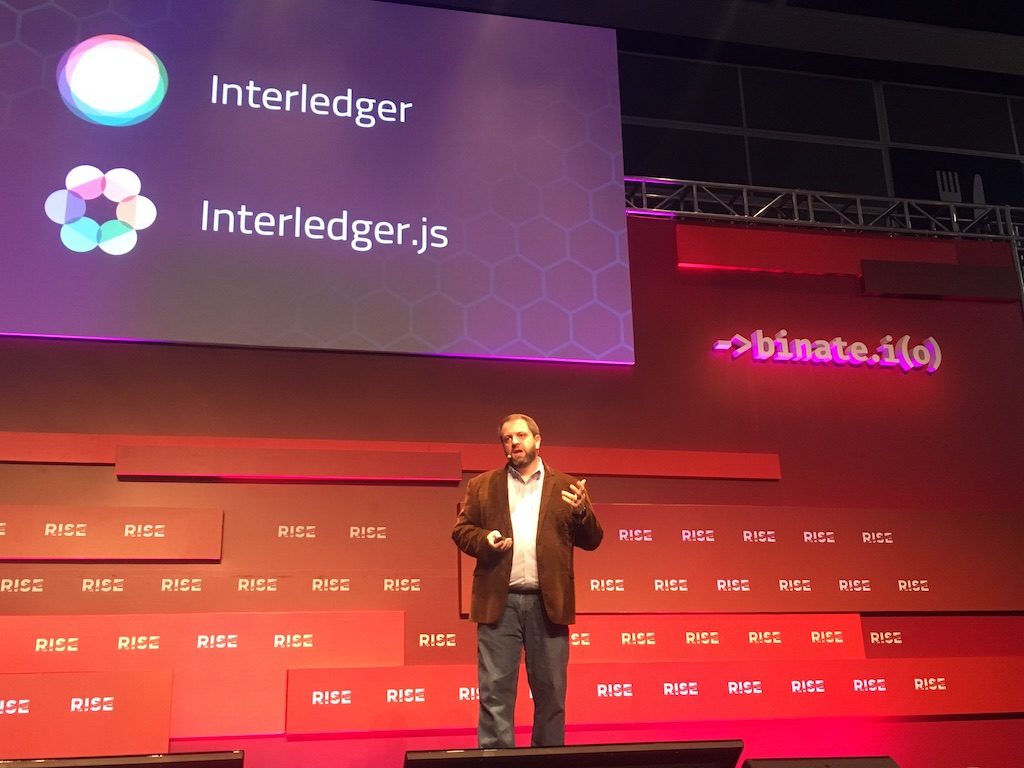 interledger.js – open source javascript interconnecting ledgers
Its FullSTK + Binate.io stage should be open source developer's interests which provides data related topics.
Kris Borchers from Linux Foundation talks about how open source javascript changes the tech in financial industry. At the talk "Moving Money with Open Source Javascript" in FullSTK + Binate.io stage, Kris presents interledger.js which is a JavaScript tool to connect with ledgers, enabling blockchain and digital currency.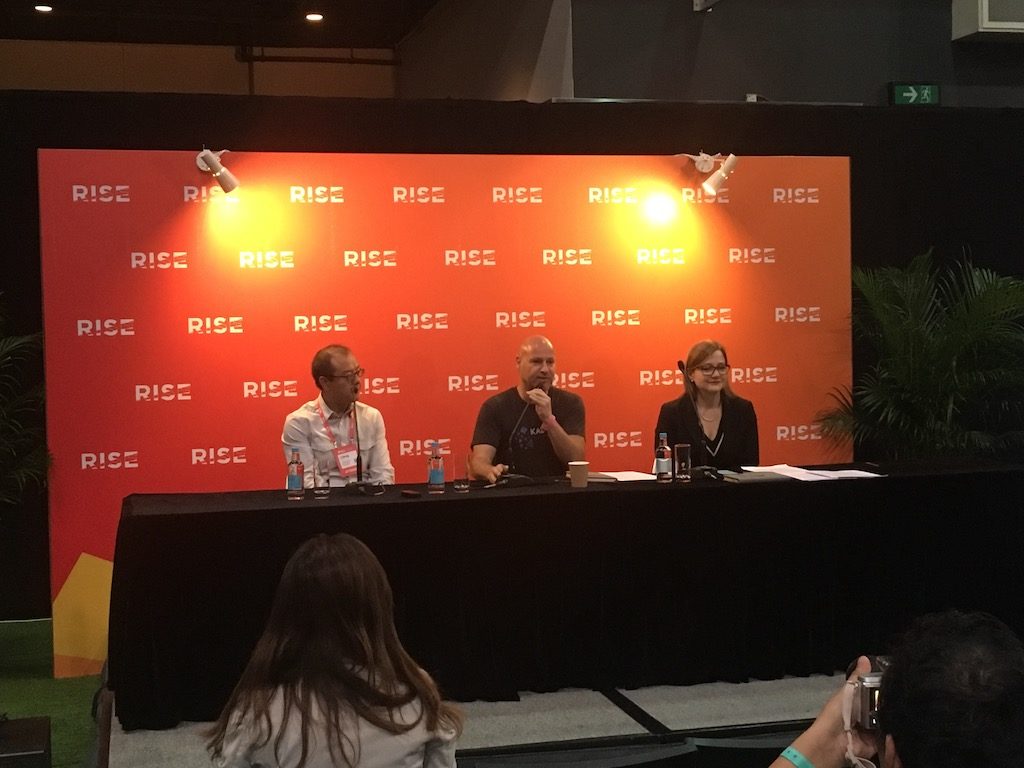 Ethereum news: ConsenSys Venture Kaleido increasing investment in APAC
Joe Lubin, co-founder of open source blockchain Ethereum and ConsenSys announces at press briefing in RISE 2018 that ConsenSys Venture Kaleido invests in APAC and in collaboration with Amazon Web Service for enterprise blockchain business, and expands its business blockchain cloud.
Blockchain is a key technology allowing for a new era of innovation that can change the way we live and work. And blockchain related businesses is growing in APAC countries.
Ethereum is one of open source software projects in blockchain technology.
Last Surprise! Founder of Stack Overflow
Joel Spolsky, CEO and Founder of Stack Overflow shares some interesting and fun about Stack Overflow at FullSTK + Binate.io stage, such as a top stackoverflow user from Google answered on 30,000+ questions.