[中文版]
2021 was a difficult year for OSHK. Organizing, collaborating and aggregating on activities and events required much more effort than ever. However seeing happy faces online motivates us to keep calm and carry on.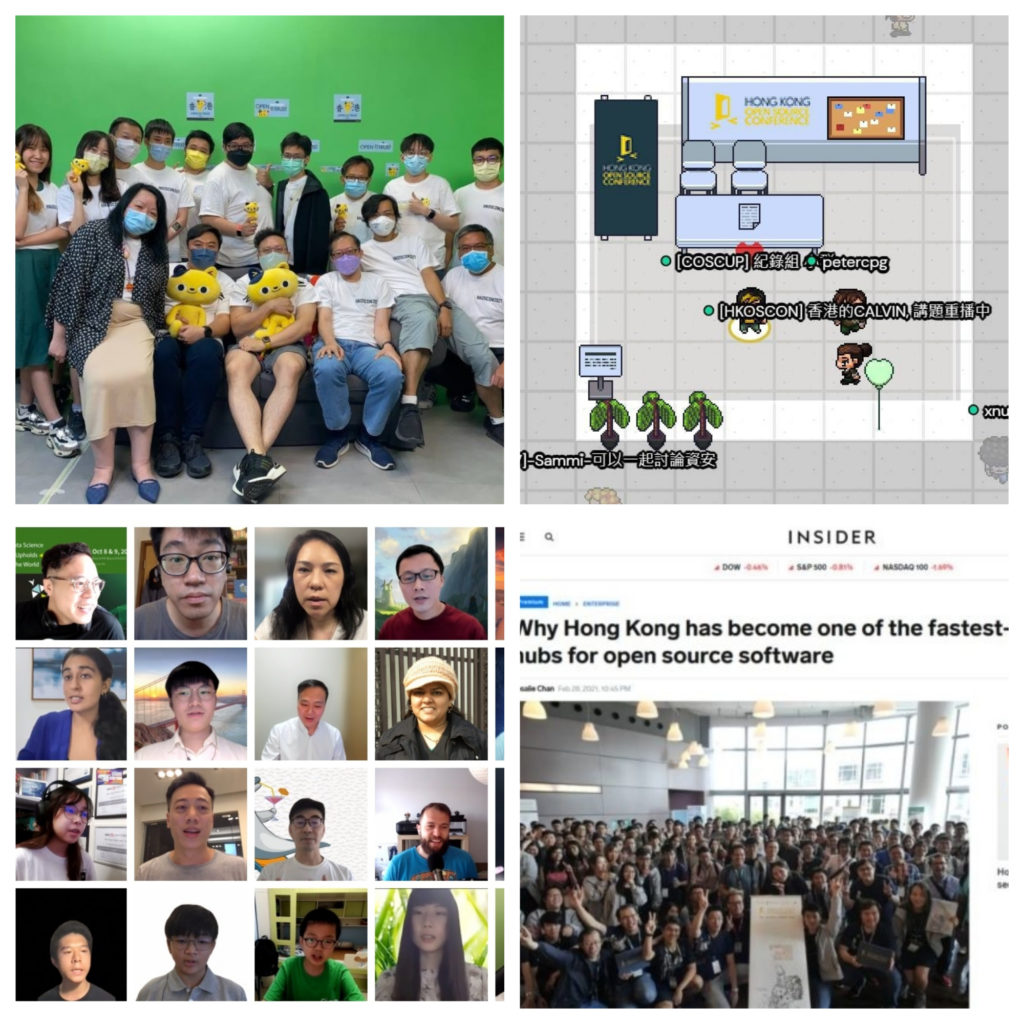 Conferences, Hackathon and Meetups
This year highlighting two major online conferences in July and October: HKOScon 2021 and PyCon HK 2021 providing 40 sessions from speakers all around the world covering topics such as blockchain, open databases, machine learning, IoT and much more. We were also glad to co-organize the iOS App Dev and Challenge 2021 and helped college students excel their skills and ideas on open source projects.
In terms of member meetings, we tried different new mediums online this year for example on Clubhouse to reunite and catch some new eyeballs.
Community Outreach
Sharing is important in open source culture. We participated in various tech community events to let people have more understanding of our work.
Supporting Events
Growth together with counterparts, we supported different open tech initiatives.
Overseas Affiliations
Despites of the separation by the pandemic, we hosted booths in Gather Town for two open source conferences in Taiwan.
Public Affairs
Interviewed by international media and continued to provide insights on social issues.
And last but not least, Common Voice released 113 hours of zh-HK dataset in July, remarking valuable contributions from the Hongkongers.
Thank you for participating, sponsoring and enjoying every moment with us in the past year. We can foresee more challenges coming ahead in 2022, we would be very happy to have you be with us and continue our open source journey.