Open Source Developer Meetup #10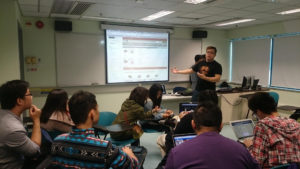 We are looking for speakers to share open source related topics at monthly meetups. Theme in Q1 2018 is Open Data.
Date: 8 December 2017, Friday
Time: 19:30 – 21:30
Venue: Classroom G4701, Yeung Kin Man Academic Building (AC1), City University of Hong Kong, Kowloon Tong.
Event page on GitHub: http://devmeetup.opensource.hk/2018/01/
Language: English
RSVP:
Facebook Event – https://www.facebook.com/events/141870513192416/
Meetup – https://www.meetup.com/opensourcehk/events/246366686/